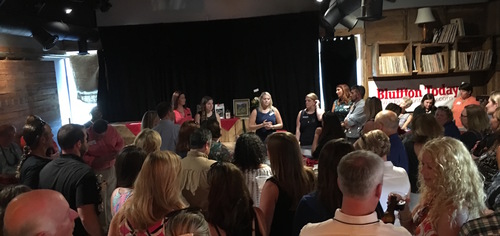 EVENT SPACE / ON-LOCATION
Rent the Roasting Room or Have Us Come to You
Bluffton's most intimate, rustic concert venue becomes fantastic meeting space for your corporate or private event. Contact us for more information.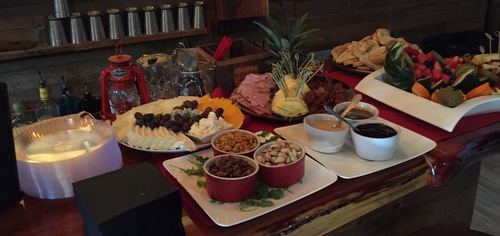 FOOD AND DRINKS
Hospitable & Delicious
Our food is amazing and is prepared with love from our awesome culinary team.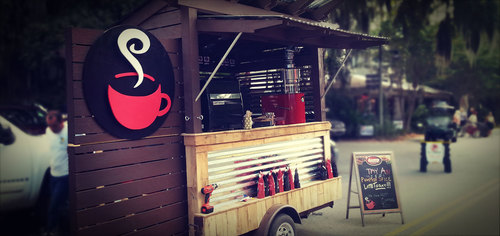 MOBILE CAFE
Your Complete On-Site Espresso Bar Service
The Corner Perk Mobile Cafe is a full service, first class coffee bar that we can bring and setup anywhere. Whether a corporate party, wedding, festival, or other event, we will work with you to create a first class espresso bar service for you.
We bring everything needed to make our truly great coffee drinks that range from classic cappuccinos and lattes, to specialty Pumpkin Spice and White Mocha Lattes. All drinks are made "Espresso Style" using professional equipment. We can customize the menu and are able to provide that special drink for you and your clients. We are proud to supply the Corner Perk Mobile Café with coffee from the Corner Perk Coffee Roasters, which provides the freshest and most personalized roasts available anywhere within the Lowcountry.
"Food, service, ambiance and staff were all exceptional"
We stumbled upon The Corner Perk on our way to Hilton Head and boy I'm glad we stopped! The food, service, ambiance and staff were all exceptional. My only complaint is that we don't have one in Kansas City!
Jenny Maxon Smith
"Best iced coffee・Best brunch・Cheap eats"
Just went here the last two days in a row. The second day with my mom to get brunch. Everyone there is very nice and the atmosphere of the shop is welcoming and vibrant. They're prices are very cheap for amazing coffee and food, cheaper than Starbucks for sure. I could sit there for hours and just enjoy my coffee.
Autumn Dark