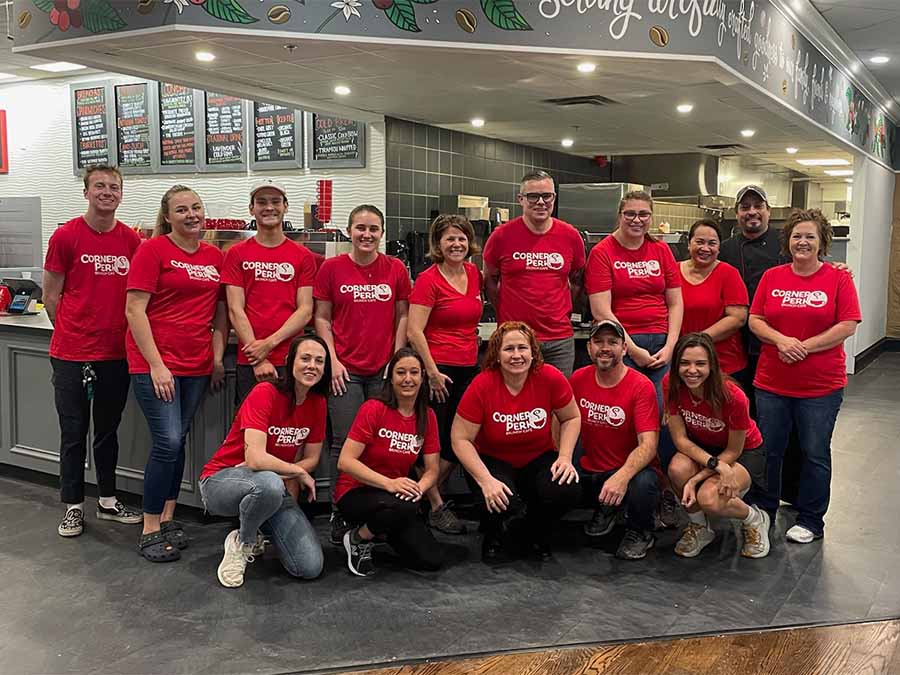 About The Corner Perk
We are a unique coffee roaster and café, located in the heart of South Carolina's Lowcountry.
Born out of a love for coffee and a passion for community, The Corner Perk has grown from a humble neighborhood café into a thriving artisan coffee roasting business, bringing the rich flavors of the world's best coffee to our customers.
Founded on quality, community, and authenticity principles, The Corner Perk started its journey with a singular mission – to create a gathering space where neighbors could enjoy a cup of coffee and connect with one another. Over the years, we expanded our footprint, proudly serving the Lowcountry and never forgetting our roots or the values upon which we were built.
The Art of Roasting
At the heart of The Corner Perk is our passion for coffee – not just any coffee, but coffee that tells a story with every sip. Roasting our own beans is an art that we've honed over time, an intrinsic part of our identity, enabling us to create a coffee experience like no other.
Every batch of our beans is carefully selected from the finest coffee-growing regions around the world, maintaining ethical sourcing practices that respect growers and the environment. Once the raw beans arrive, they're roasted on-site, under the careful watch of our skilled roasting team. Through meticulous roasting methods, we unlock the unique flavors and aromas that lie within each bean, resulting in a full-bodied, aromatic cup of coffee that is as memorable as it is enjoyable.
Meet The Team
Josh Cooke
Creator, CEO
He's Head Coach around here and our main source of motivation. He's got big hopes and dreams and lucky for us all, doesn't take "no" for an answer!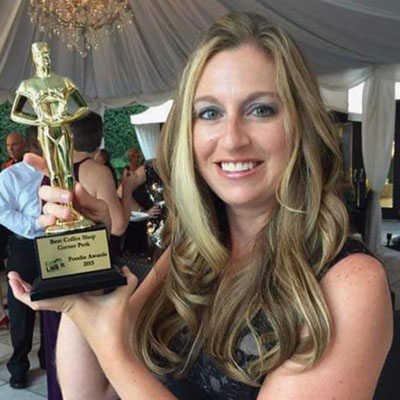 Kali Cooke
Co-Creator / Heart & Soul
Where to even begin with Kali? (I'm already tearing up and haven't even started!) Our
Corner Perk Queen is one of the most kind hearted souls you will ever know.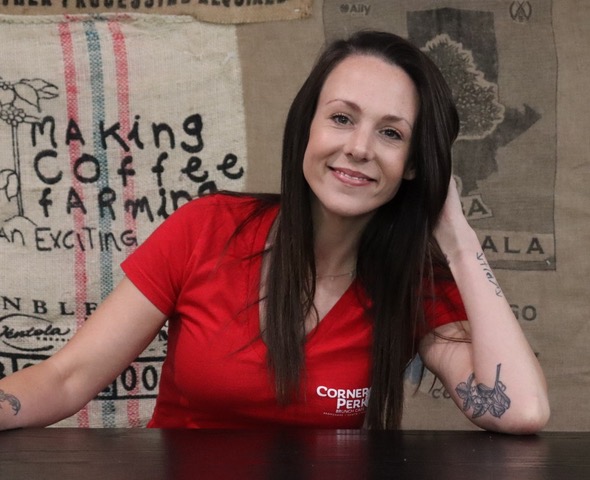 Heather Telinda
Director of Operations
Born and raised in the Lowcountry, Heather started with us just a couple of months after we opened our Promenade location back in 2014.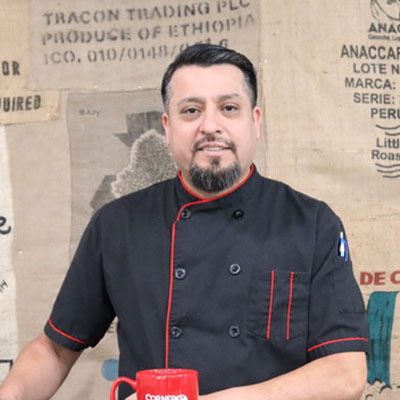 Lucio Perez-Diaz
Executive Chef
After growing up in the remote town of Guadalajara, Mexico, Lucio made his way over to the US in 1995. He met his wife Christina in Minnesota where they got married…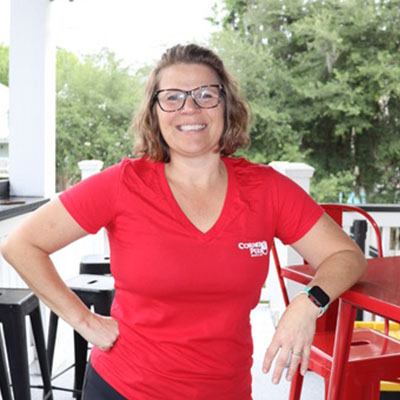 Heather EnYart
Promenade General Manager
Originally from Portland, Oregon, Heather made her way to Bluffton in 2017 after a few pitstops along the way. With 26+ years of experience…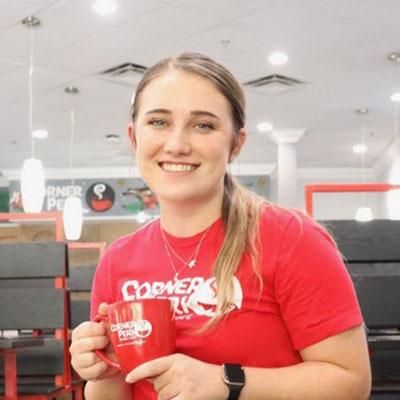 Aubrey Cassidy
Hilton Head General Manager
Originally from Atlanta, Aubrey moved to Bluffton for college back in 2018. She started working with us in 2021 before graduating from USCB…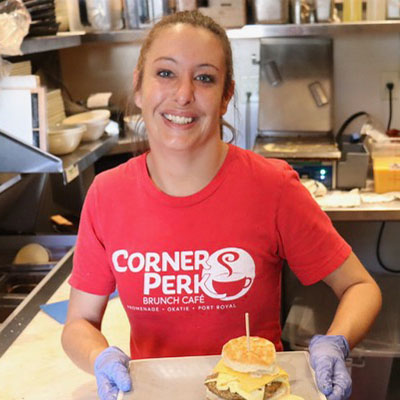 Sarah Lightsey
Port Royal General Manager
Born and raised right here in Beaufort, Sarah joined the team in 2022. She learned every role in the company quickly and was promoted to GM within 6 months…